INFINITE DESIGN POSSIBILITIES
Change the look of your kitchen dramatically-and-affordably-with Kitchen Palette, the only interchangeable backsplash on the market. Forget the commitment of living with the same backsplash design for years! Designed to fit behind conventional cooktops & ranges, The Kitchen Palette system can be installed in less than 30 minutes. It offers limitless possibilities in color, design & artistic expression.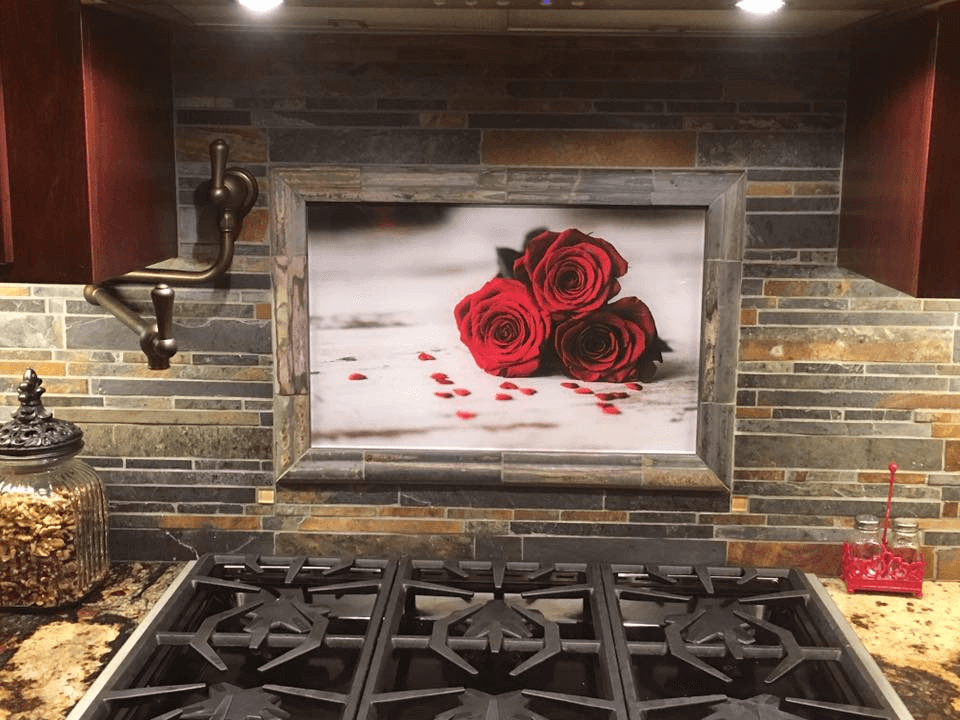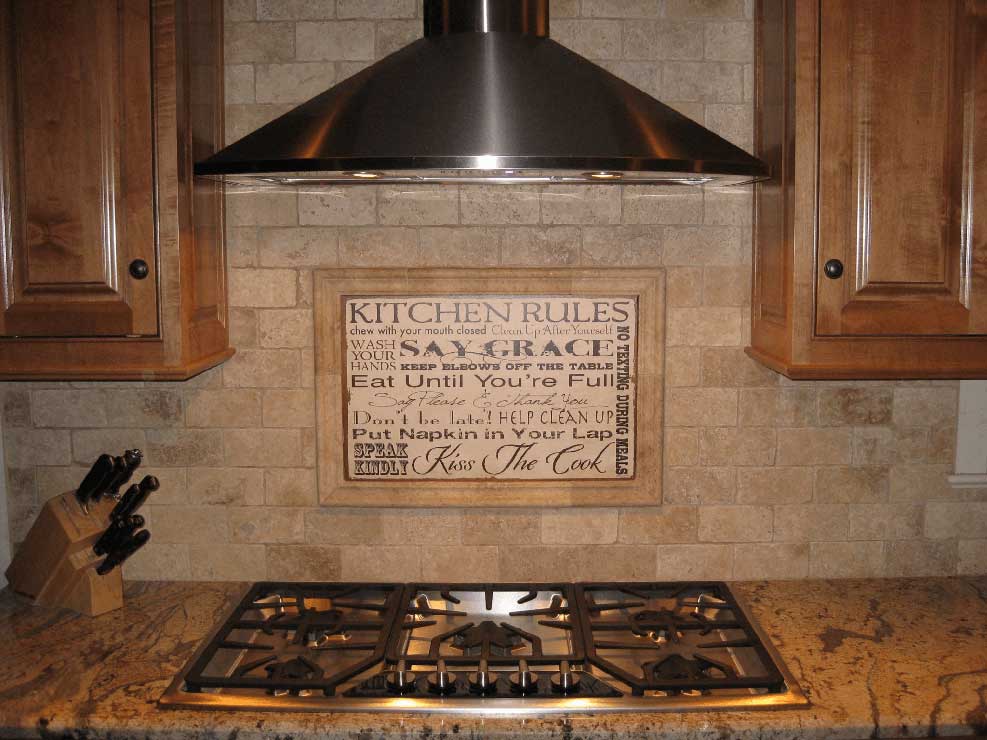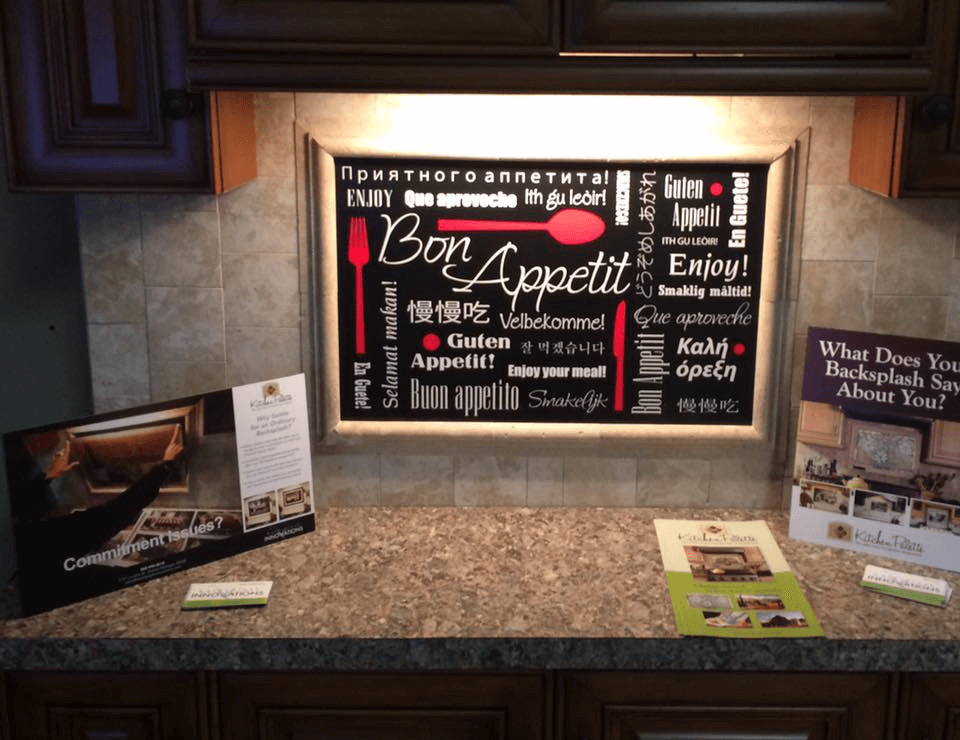 Kitchen Palette is proudly manufactured in the USA with only the highest quality materials, Kitchen Palette and Access Panel by Kitchen Palette offer a 1-year warranty on all parts.
PRINT GALLERY PALETTE
The Print Gallery Palette is finished with printed artwork and ready to install in your Kitchen Palette system. We feature dozens of artists' works, to ensure you have the widest variety of choices.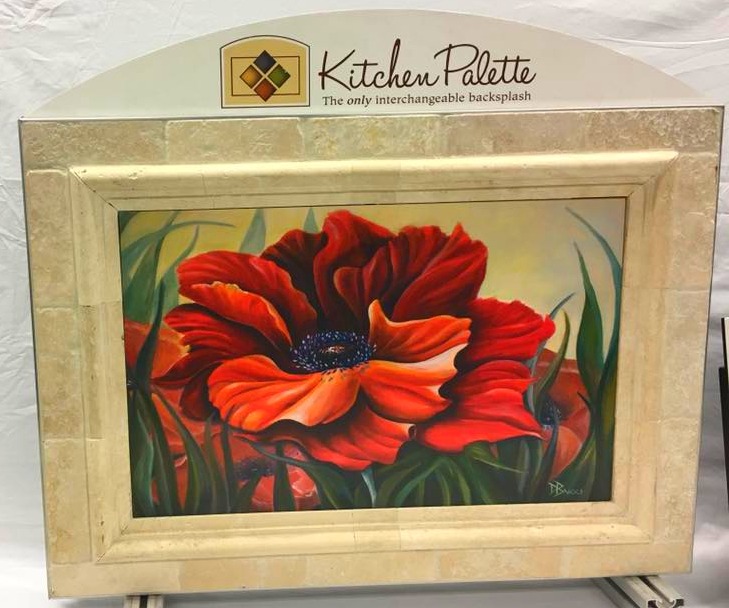 CUSTOM PALETTE
Our Custom Palette collection features unique artwork attached to a Kitchen Palette and ready to install in your Kitchen Palette frame. These are one-of-a-kind custom palettes.