A World of Possibilities Awaits.
At Kitchen World, we believe that the best kitchens serve a feast for the eyes as well as the palate. We believe that the right setting can bring families together, make meals meaningful, and nourish the soul as well as the body.
From the flooring and countertops to the backsplashes and cabinets, we've had the recipe for success since 1980. Kitchen World can help you plan your ideal kitchen, build it, and make sure it all happens within your budget.
Look below to see how we're turning dreams like yours into reality.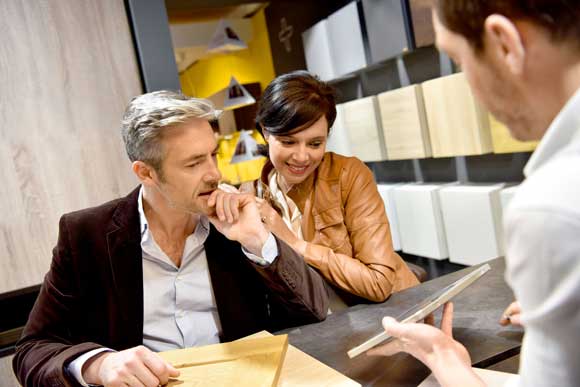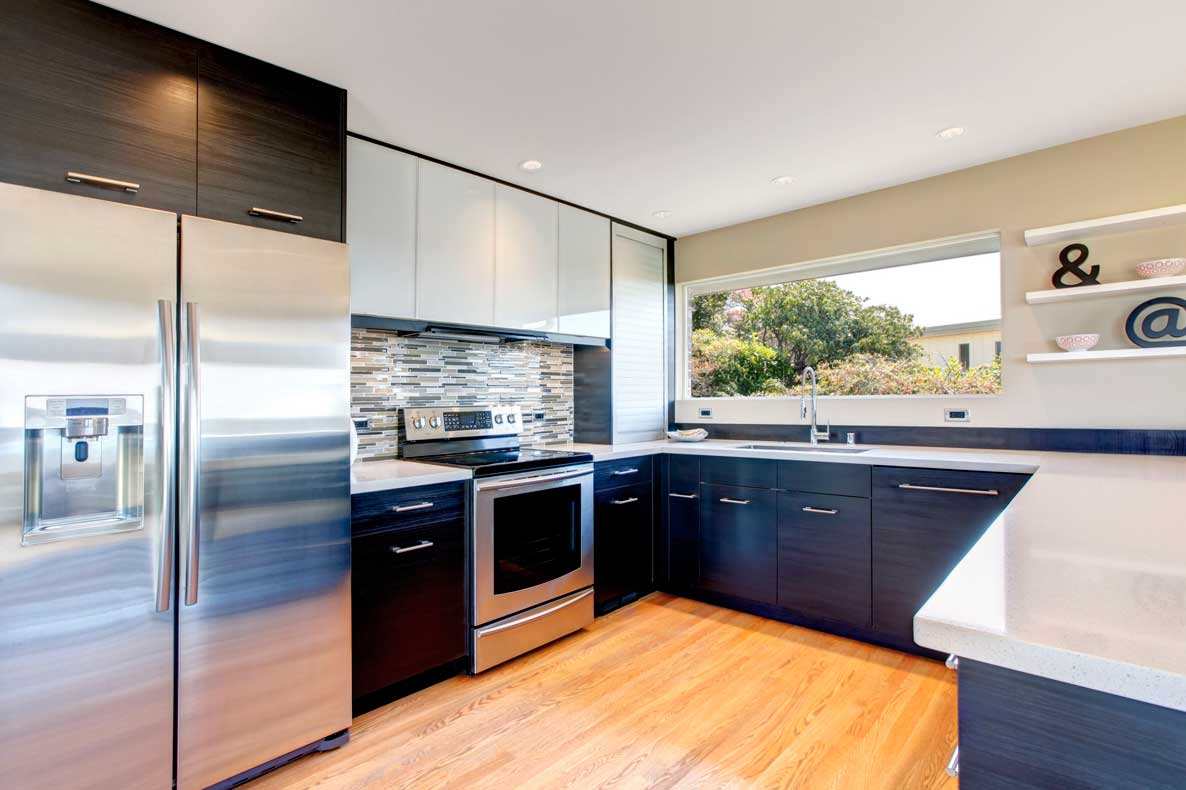 At Kitchen World, our floors are engineered to last and installed by seasoned professionals.
At Kitchen World, we represent a wide range of cabinetry options, tailored to both your style preferences and budget.
At Kitchen World, we provide our customers with the most select quality of countertops in the industry.
Jacksonville Kitchen Cabinets and more!
Have you ever or are know asking yourself, "Should I remodel my kitchen?" Well, the answer to that may depend on a couple of things. Are your kitchen cabinets and countertops old and tired-looking? Does your kitchen feel dated or are you in need of more space? What about your kitchen floors and backsplashes? Have you always dreamed of doing something about them? No matter what reason you may have for remodeling or updating your kitchen, you can rest assured the reliable and honest staff at Kitchen World will get it done right AND at a fair price.
Locally owned since 1980, we've provided homeowners with the finest in Jacksonville kitchen countertops and cabinets. Alongside our premium kitchen flooring, we are also the exclusive supplier of Imagio backsplash designs in Jacksonville.
Like our customers, no two kitchens are alike. Each customer request comes with a dynamic set of needs and wants, making each kitchen remodel process unique. In order to tailor your new kitchen to your specifications, we first begin by learning your requirements for the kitchen remodel, then follow up with a brief questionnaire.
Countertops, Backsplashes and Flooring
There are as many countertop varieties as there are people living in Jacksonville, and we've worked with all the best. Whether you're interested in quartz countertops, granite, concrete, butcher block or marble countertops, we have the industry knowledge and years of experience to assist you.
Don't forget about backsplashes. A quality kitchen backsplash can make a kitchen. With partners like Imagio Backsplash Innovations & Kitchen Palette, you can begin designing the kitchen of your dreams today.
Everything in the kitchen isn't just above the waistline. The associates at Kitchen World are also flooring experts. From kitchen floor tiles, to laminate, vinyl and carpet, we've seen it all, installed it all and stood by it all. You'll be in good hands (feet?) with our kitchen flooring.
COMPETITIVE PRICING
At Kitchen World, we know you want a dream kitchen at a realistic price, which is why we will make sure to stay within any budget our customers set – guaranteed.
SATISFACTION GUARANTEE
We know you'll love your new kitchen or bath completely, which is why we offer our no-hassle satisfaction guarantee on every project we complete.
Consult with a professional today!
"At the table with good friends and family, one never grows old." - Italian Proverb