While the main function of a kitchen backsplash is to save your walls from cooking grease and water they can also add beauty & character to the heart of your home. At Kitchen World, we offer a wide range of eye-catching materials like glass, wood, metal, and stone to make the backsplash the focal point of your kitchen.
Your kitchen is a reflection of your personality. Are you classy? Eclectic? Do you like rustic? Modern? Traditional or Contemporary? No matter your style, we can take the kitchen of your dreams and make it a reality.
Options, options, and more options.
When it comes to choosing the perfect backsplash, you won't find a larger selection of options to choose from then those from KitchenWorldJax. We've been Jacksonville's go to backsplash company for years and have the tools, expertise, and reputation you can trust.
With partners like Imagio Backsplash Innovations & Kitchen Palette, you can begin designing the kitchen of your dreams today.
Contact us today & Find out how a new kitchen backsplash can transform your kitchen today.
INFINITE DESIGN POSSIBILITIES
Change the look of your kitchen dramatically-and-affordably-with Kitchen Palette, the only interchangeable backsplash on the market. Forget the commitment of living with the same backsplash design for years! Designed to fit behind conventional cooktops & ranges, The Kitchen Palette system can be installed in less than 30 minutes. It offers limitless possibilities in color, design & artistic expression.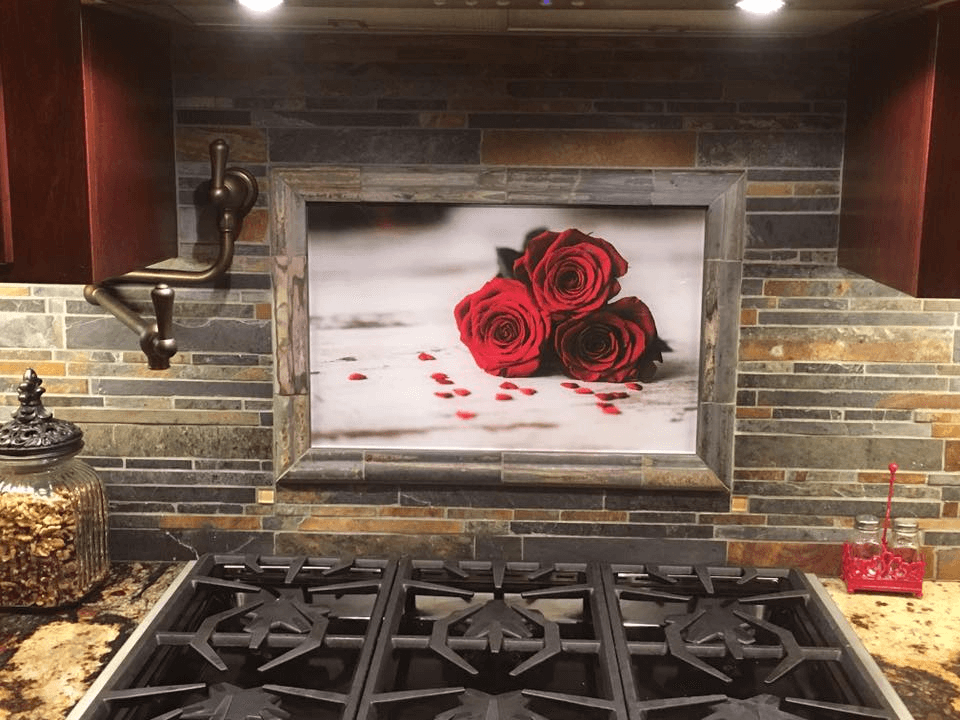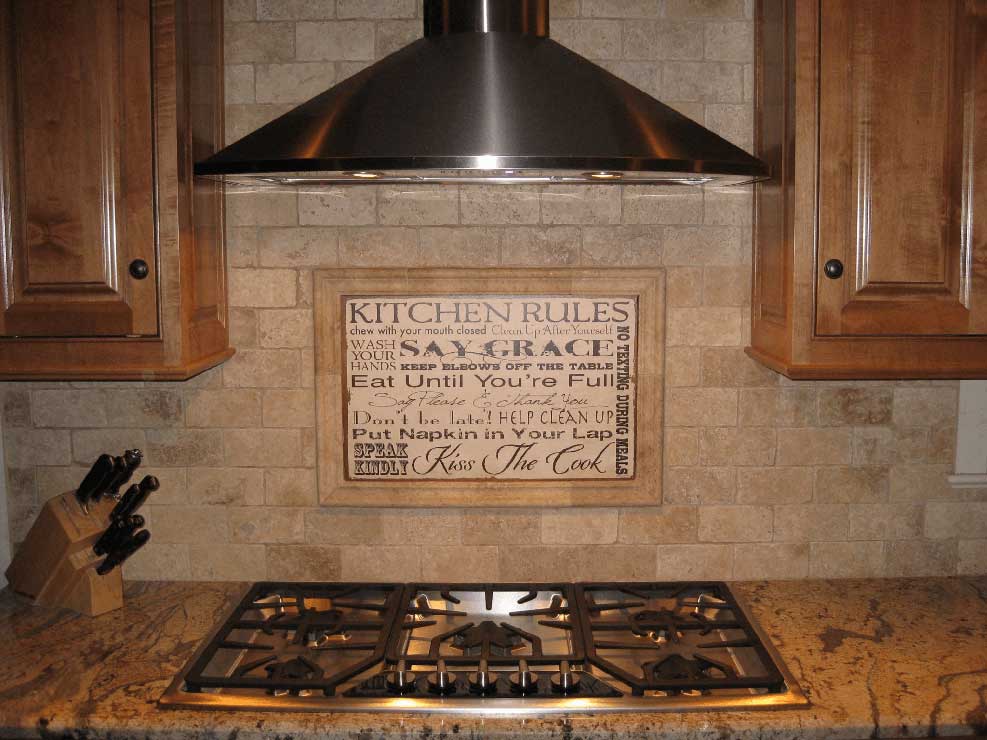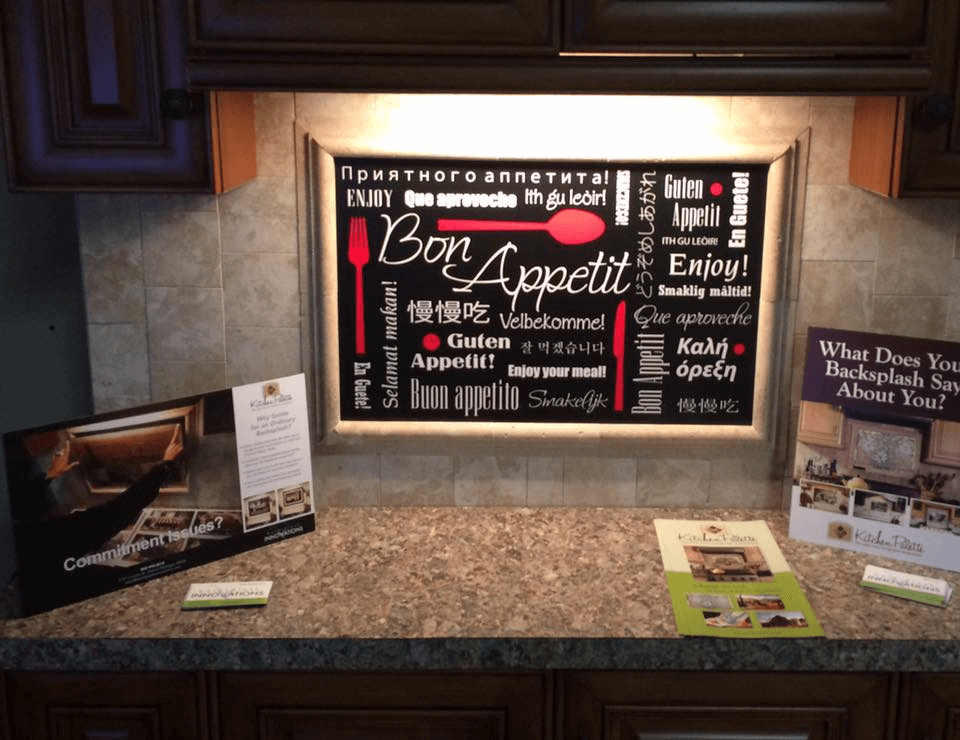 Kitchen Palette is proudly manufactured in the USA with only the highest quality materials, Kitchen Palette and Access Panel by Kitchen Palette offer a 1-year warranty on all parts.
PRINT GALLERY PALETTE
The Print Gallery Palette is finished with printed artwork and ready to install in your Kitchen Palette system. We feature dozens of artists' works, to ensure you have the widest variety of choices.
CUSTOM PALETTE
Our Custom Palette collection features unique artwork attached to a Kitchen Palette and ready to install in your Kitchen Palette frame. These are one-of-a-kind custom palettes.
Consult with a professional today!